Staff
Our dedicated staff members are here to provide support, compassion, and information to help you through your journey of grief and the celebration of your loved one's life.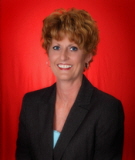 Beth A. Fisher
Certified Pre-Need Counselor Associate/ Benefits Coordinator/Notary Public
bethfisher@gardinierfuneralhome.com
Beth has been the working for the funeral home since March of 2007. She is a 1979 graduate of Punxsutawney Senior High School and a 1983 graduate of Slippery Rock State College. Beth has a B.S.B.A. degree in Business Administration/Marketing.

Her main responsibility at the Funeral Home is Pre-Planning Funeral Services. She carries an Insurance License with the State of Pennsylvania to assist families who choose to prepay their funeral expenses in advance. She is a Certified Pre-Need Counselor Associate. Beth is also a Notary Public and handles most of our own insurance claims for our families. Beth is also the Continuing Care Ministry Provider at the Funeral Home and follows up with our families who have lost loved ones to assist them and provide them with many different resources.

Beth has three daughters. She is a member of the Emlenton Presbyterian Church; serves on the Advisory Council for the Venango County Area Agency on Aging; and also serves on the Venango VNA Foundation Board.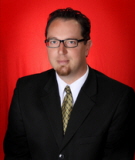 Jubal A. Kelly
Funeral Director
Jubal began his employment at Gardinier Funeral Home in May of 2006. Prior to coming to the area, he had worked as a Funeral Director in Indiana County, PA for nearly eight years. Ironically, Jubal served his Funeral Director Internship with Bernard P. Snyder, who had worked at the Robert W. Gardinier Funeral Home in the 1970's.

Born in Butler, he grew up in Chicora, PA, and his parents still reside there. Jubal is a 1994 graduate of Karns City High School and also attended Butler County Community College prior to continuing his education in mortuary science. In 1997 he graduated with honors from the Pittsburgh Institute of Mortuary Science with a degree in Specialized Business and a diploma in Funeral Directing and Embalming. That same year, Jubal became a licensed insurance agent with powers in Life and Annuity. Over the years, he has gained extensive knowledge in granite and bronze monuments and works as a custom monument consultant at the funeral home.

Soon after coming to Franklin, Jubal was introduced to the former Erin Gent. They were married in 2008. Jubal and Erin have a daughter, Janie, and a son, Jack. They reside in Franklin.

Jubal is a member of St. Patrick Roman Catholic Church, Knights of Columbus Council #1020, Franklin BPO Elks #110, Venango County Fox & Coon Club, and a social member of the V.F.W., Jesse G. Greer Post #1835 in Franklin.

He is also very active with the Franklin Area Chamber of Commerce, serving on the Board of Directors, Membership Committee, and the Applefest CORE Committee.

Jubal enjoys buying, selling, and collecting baseball cards, going to flea markets, auctions and yard sales, golfing, fishing, playing and listening to music, Pittsburgh sports, and spending time with his family.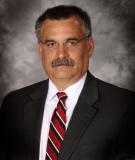 Michael W. Gardinier, CFSP, CPC
Supervisor/Owner
michaelgardinier@gardinierfuneralhome.com
Michael is the Supervisor and Owner of the funeral home. Mike moved to Franklin in 1973 and has been a resident since that time. He is a 1977 graduate of Franklin High School and attended Penn State University (1977-1979). He is a 1981 graduate of Cincinnati College of Mortuary Science. Michael earned his designation of Certified Preplanning Consultant (CPC) from The National Funeral Directors Association in October 2009. In 2012 he earned his CFSP designation from the Academy of Professional Funeral Service Practice.

Mike is married to the former Lynanne Thomas. Mike and Lynanne have two sons, Ryan and Kyle.

Michael's memberships include: Order of the Golden Rule; National Funeral Directors Association (NFDA); Member of Myrtle Lodge #316; Valley of Oil City; Valley of New Castle; Zem Zem Temple Shrine; Sandy Creek Conservancy; Loyal Order of the Franklin Moose #83; Franklin BPO Elks #110; Social member of V. F. W., Jesse G. Greer Post #1835; Oil City Isaac Waltons; and St. Johns Episcopal Church (Former Vestry Member, Treasurer).

Mike enjoys hunting, hockey (both watching and playing in local adult leagues), stamp collecting, and traveling.